Best Fitness Tracking Apps for Beginners: A Comprehensive Review
Get Fit and Have Fun: Explore the Best Fitness Tracking Apps!===
Are you a beginner looking to kickstart your fitness journey? Want to stay motivated and track your progress along the way? Look no further! In this article, we'll dive into the world of fitness tracking apps and review the best ones specifically designed for beginners. These apps will not only help you stay on track but also make your fitness journey enjoyable and fun. So, let's strap on our sneakers and explore the top fitness tracking apps for beginners!
Start your Fitness Journey with the Top Apps for Beginners.
MyFitnessPal: This app is a fantastic starting point for beginners. It allows you to track your daily calorie intake, set fitness goals, and offers a vast database of food items. With its user-friendly interface and barcode scanner, logging your meals and staying accountable becomes a breeze.

Couch to 5K: For those who aspire to become runners, this app is a game-changer. With its gradual training plan, Couch to 5K guides beginners through a series of walk-run intervals, gradually building endurance. Get ready to lace up your shoes and conquer your first 5K race!

Nike Training Club: If you prefer at-home workouts, Nike Training Club is the app for you. With a wide variety of workouts for all fitness levels, this app provides step-by-step instructions, videos, and even personalized training plans. Get ready to break a sweat and achieve your fitness goals from the comfort of your home.

Strava: Whether you're a runner, cyclist, or just love outdoor activities, Strava is the perfect app to track your progress. It uses GPS to map your routes, records your speed, distance, and even offers challenges to keep you motivated. Join a community of fitness enthusiasts and share your achievements along the way.

Fitbod: If weightlifting is your preferred way of getting fit, Fitbod is a must-have app. It creates personalized workout plans based on your goals, fitness level, and available equipment. With detailed instructions and tracking features, you'll be able to build strength and sculpt your body with ease.
Stay Motivated and Track Progress with these Fantastic Apps!
Fitbit: Known for its wearable fitness trackers, Fitbit also offers an excellent app to complement your journey. It tracks your steps, heart rate, sleep patterns, and even allows you to log your meals. Set goals, earn badges, and challenge friends to add some friendly competition to your fitness routine.

MapMyRun: Whether you're a beginner or an experienced runner, MapMyRun is a reliable app for tracking your runs. It offers detailed stats, including distance, pace, elevation, and even provides audio coaching to keep you motivated. Explore new routes and discover the joy of running with this app.

30 Day Fitness Challenge: Starting a new fitness routine can be intimidating, but this app turns it into an exciting challenge. With a variety of workouts targeting different muscle groups, this app gradually increases intensity over 30 days. Stay committed, complete the challenges, and see incredible results.

Yoga Studio: For those looking to improve flexibility, reduce stress, and find inner peace, Yoga Studio is the ultimate companion. This app offers a vast library of yoga classes for all levels, with detailed instructions and video demonstrations. Take a deep breath and let the app guide you through a calming yoga practice.

JEFIT: If you're serious about weightlifting and strength training, JEFIT is a phenomenal app to track your workouts. It provides a comprehensive exercise database with animations and allows you to log your sets, reps, and weights. With progress tracking and customizable workout plans, you'll see your gains skyrocket.
===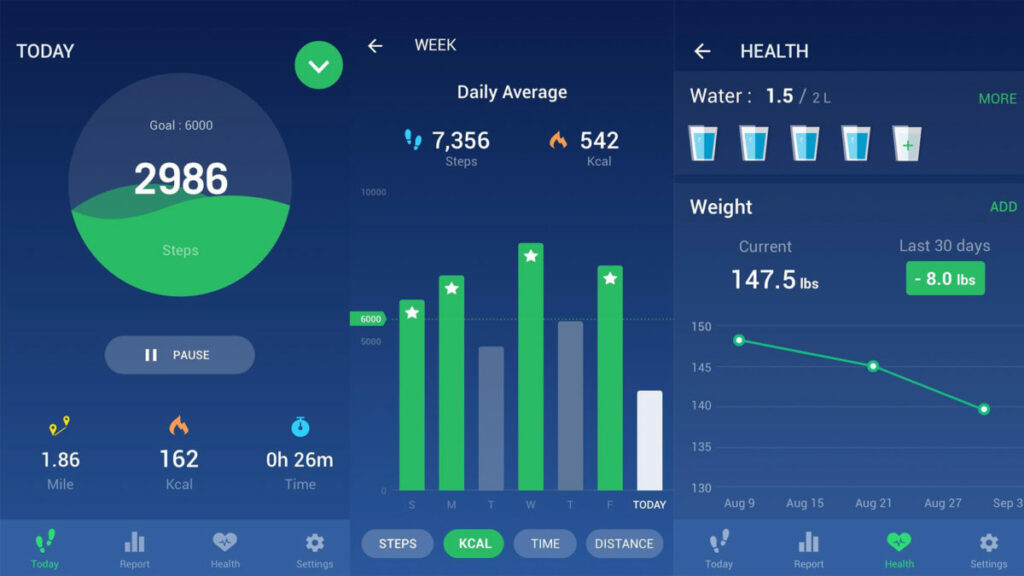 Best Outdoor Workout App for Beginners Joggo Best Yoga Workout App for Beginners Alo Moves Best Free Workout App for Beginners Johnson and Johnson 7 Minute Workout BestBest Overall MyFitnessPal Best Budget Daily Workouts Fitness Trainer Best for Apple Watch Zones for Training Best for Barre Alo Moves Best for Yoga Glo Best for Beginners Sworkit Best for Weightlifting JEFIT Workout Planner Gym Log Best for Meditation Headspace Best Complete StrengthCardio Program AARMYTo choose the best fitness apps of 2023 the Forbes Health editorial team Reviewed over 40 fitness apps across the iOS and Android app stores Star ratings associated with eachThe 10 Best Fitness Apps of 2023 Sports Illustrated The Best Fitness and Workout Apps to Try in 2023 Build up your endurance strength and stamina while
achieving your goals with theHealth amp Fitness The Best Workout Apps for 2023 Trim down or bulk up run faster or bike fartherhowever you work out these toprated apps help you keep your commitment to physicalBest Fitness App for Live Classes Echelon FitPass Best Fitness App for Running Nordictrack with iFIT Best Fitness App for Nutrition Cronometer Best Workout App for Beginners Copilot Best Fitness App for Strength Training Future Best Free Fitness App MyFitnessPal Best Fitness App for Beginners BetterMeHealth amp Fitness Fitness Trackers The Best Fitness Trackers for 2023 Fitness wearables can help you move more sleep better and stay healthy Here39s how to pick the right one as well asThis is a decent solution for beginners intermediates and people who dont want the super tedious methods
of more hardcore fitness tracker apps JEFIT Workout Tracker Price Free 1299 per
Embarking on a fitness journey is an exciting adventure, and with the right tracking app, it becomes even more enjoyable. Whether you're a beginner aiming to get fit or looking to take your workouts to the next level, these apps will be your loyal companions. So, start downloading, lace up your shoes, and let these apps guide you towards a healthier, fitter, and happier you. Get ready to break a sweat and have fun along the way!