Exploring the Top Note-Taking Apps for Productivity: In-Depth Reviews
The digital era has revolutionized the way we work, study, and stay organized. With countless tasks and important information to remember, it's crucial to have effective note-taking apps to boost productivity. In this article, we will explore the top note-taking apps that will help you stay organized, focused, and efficient. Get ready to dive into the world of productivity apps and discover the holy grail of organization!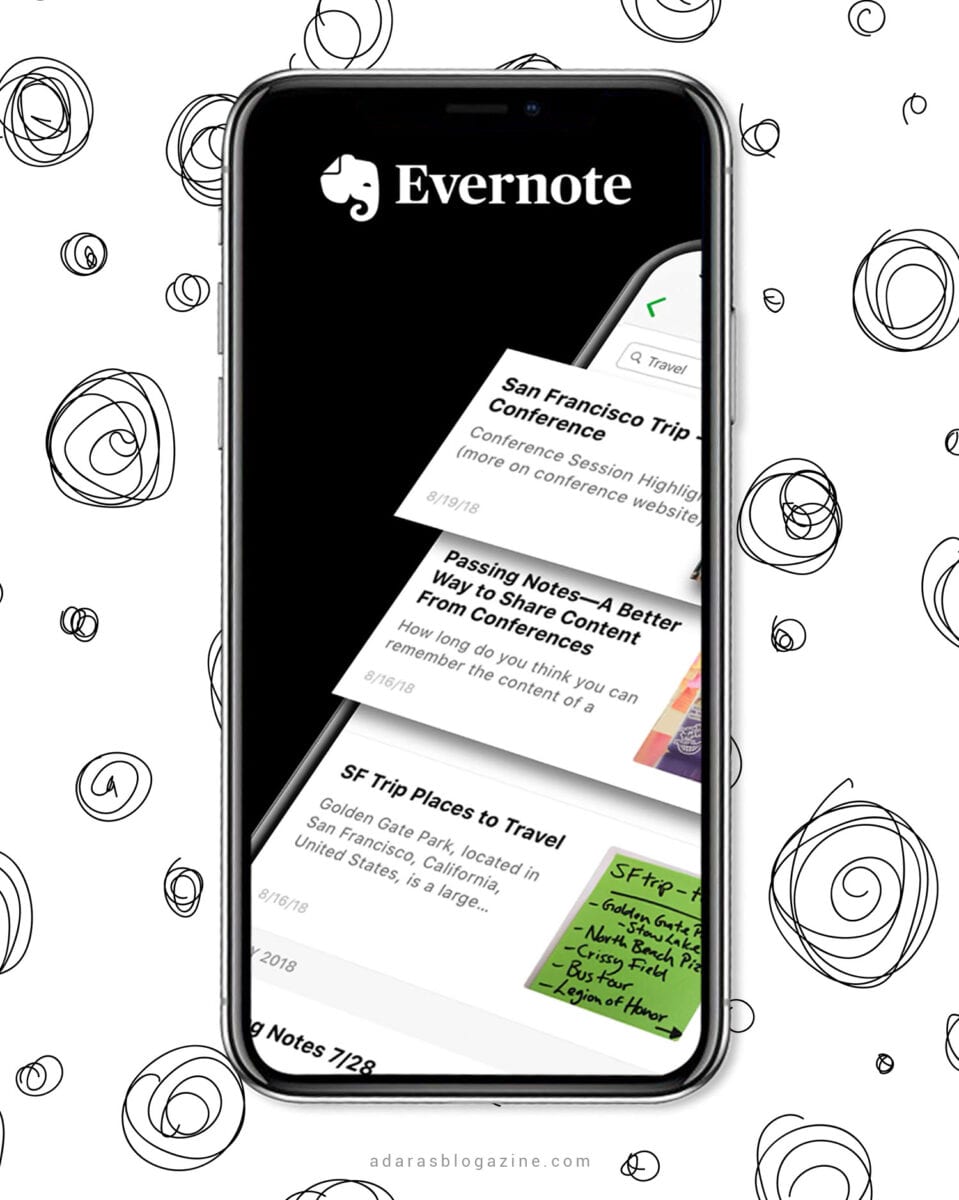 The Ultimate Guide to Boosting Productivity: Top Note-Taking Apps for You!
In today's fast-paced world, staying productive is a top priority. Thankfully, note-taking apps have come to the rescue, providing us with a digital sanctuary to jot down our thoughts, ideas, and to-do lists. Whether you're a student, professional, or simply someone looking to organize their life, these top note-taking apps have got you covered.
Evernote – This powerhouse app is a favorite among many productivity enthusiasts. With its intuitive interface and robust features, Evernote allows you to create and organize notes effortlessly. From text and audio to images and attachments, this app has it all. You can even sync your notes across multiple devices for easy access on the go.

OneNote – Microsoft's gem, OneNote, provides a seamless note-taking experience. Its user-friendly interface and integration with other Microsoft apps make it a popular choice for many. Organize your thoughts into notebooks, sections, and pages, and easily search through your extensive collection of notes. OneNote also allows for collaborative note-taking, perfect for group projects or brainstorming sessions.

Google Keep – For those who prefer simplicity and minimalism, Google Keep is the way to go. With its vibrant and colorful interface, this app lets you capture and organize your thoughts in a visually appealing way. Set reminders, create to-do lists, and even record voice memos – Google Keep is a versatile app that will keep you organized and on track.

Bear – If you're an Apple user who values aesthetics, Bear is the note-taking app for you. With its beautiful and clean design, Bear offers a distraction-free environment to jot down your notes. The app also supports Markdown, making it easy to format your text and create visually appealing documents.

Notion – Looking for a note-taking app that goes beyond just taking notes? Notion is here to revolutionize your productivity game. This all-in-one workspace allows you to create and customize databases, project management boards, and even personal wikis. Notion truly is the Swiss Army Knife of productivity apps.
Discover the Holy Grail of Organization: In-Depth Reviews of Top Note-Taking Apps
Not all note-taking apps are created equal, and that's where in-depth reviews come in handy. Let's dive into some detailed reviews of the top note-taking apps mentioned earlier to help you make an informed decision.
Evernote – With its powerful features, Evernote is ideal for users who need to take extensive notes and stay organized. From tagging and categorizing notes to setting reminders and creating checklists, Evernote provides a comprehensive note-taking experience. Plus, its seamless integration with other apps, such as Google Drive and Outlook, adds another layer of convenience.

OneNote – As a part of the Microsoft Office suite, OneNote offers a familiar and cohesive experience. Its versatility shines through its ability to handle various media types, including handwritten notes and audio recordings. With easy navigation and organization features, OneNote is perfect for users who want a robust note-taking app.

Google Keep – Google Keep may seem simple on the surface, but its simplicity is its strength. The app's straightforward interface makes it easy to create, archive, and search for notes. With its real-time syncing across devices, you can access your notes anywhere, anytime. Google Keep is a reliable and efficient option for users who value efficiency and simplicity.

Bear – Apple users seeking a visually pleasing and distraction-free note-taking experience will fall in love with Bear. Its clean design and gesture-based interface create a seamless and intuitive user experience. The ability to organize notes using hashtags and nested tags adds an extra layer of organization to your digital sanctuary.

Notion – Notion takes note-taking to a whole new level with its versatility and customizability. From personal use to collaborative work, Notion can handle it all. Its unique database and project management features allow you to create a workspace tailored to your specific needs. Notion is a productivity powerhouse that will surely boost your efficiency.
Unleash Your Inner Efficiency Guru: Dive into the World of Productivity Apps
In today's fast-paced world, managing time and staying organized is essential. Note-taking apps are a game-changer when it comes to boosting productivity. With their unique features and functionalities, they enable us to unleash our inner efficiency gurus. So, dive into the world of productivity apps and take control of your life!
Whether you choose Evernote, OneNote, Google Keep, Bear, or Notion, you can't go wrong. These top note-taking apps have been designed to cater to different needs and preferences. So, find the one that resonates with you, and watch your productivity soar to new heights.
The best notetaking apps make it simple and easy to make and use notes on the go whether for inspiration ideas business insights or even reminders Notetaking apps have becomeJot down your thoughts save images of things you need to remember and keep it all at your fingertips across your devices with a toprated notetaking app By Jill Duffy Updated July 13By Harry Guinness December 1 2022 Note taking is one of those universal but intensely personal things Everyone takes notes whether it39s as simple as writing down a grocery list or phone number or as systematic as typing up detailed book summaries or meeting minutesFor a free note taker app that comes preinstalled on iPhones iPads and Macs Apple Notes is the way to go You can sync your notes across devices so you39re always up to date
Folders Create folders and subfolders for each internet account you connect to Notes like iCloud Gmail or Exchange1 OneNote A flexible notetaking app Today39s Best Deals VISIT WEBSITE Reasons to buy Multiplatform support Works with Microsoft Office formats Free Reasons to avoid Not hugelyThe 10 Best Note Taking Apps of 2023 Stay organized and productive with a notes app By Elise Moreau Updated on February 7 2023 Reviewed by Christine Baker Notetaking apps are more useful than you might thinkThe 14 Best Free Note Taking Apps to Use in 2023 Erica Chappell Managing Editor June 12 2023 11min read Table of Contents 1 ClickUp Docs 2 Google Keep 3 Bear 4 Workflowy 5 Evernote 6 Paper 7 Ulysses 8 SquidNotes 9 Microsoft OneNote 10 Simplenote 11 Dropbox Paper 12 GoodNotes 13 Obsidian 14 CodaThe
best notetaking apps available today Why you can trust Creative Bloq Our expert reviewers spend hours testing and comparing products and services so you can choose the best for you Find out more about how we test Image credit Evernote 01 Evernote The best notetaking app overall
Say goodbye to cluttered notepads and hello to the world of digital note-taking. With these top note-taking apps by your side, you'll be able to organize your thoughts, streamline your workflow, and boost your productivity. So, what are you waiting for? Dive in and discover the holy grail of organization with these incredible note-taking apps. Your efficient and organized self awaits!