Traveling Light: Essential Packing Tips for Your Next Adventure
Lighten Your Load: Essential Packing Tips for Adventure Seekers ===
Are you ready to embark on your next exciting adventure? Whether you're heading off to hike through the lush rainforests of Costa Rica or exploring the vibrant streets of Tokyo, one thing is for certain – packing light is the key to a successful and stress-free journey. With the right packing techniques, you can avoid lugging around heavy suitcases and enjoy the freedom of traveling light. In this article, we will delve into the art of efficient packing, providing you with expert advice and essential tips that will revolutionize the way you prepare for your next adventure.
Travel Smart, Pack Light: Expert Advice for Effortless Exploration
1. Plan Ahead and Make a List
Before embarking on any journey, take some time to plan ahead and make a detailed packing list. Consider the duration of your trip, the weather conditions, and the activities you will be engaging in. This way, you can eliminate any unnecessary items and focus only on the essentials.
2. Choose the Right Bag
Invest in a lightweight and durable travel bag that suits your needs. Opt for a backpack or a carry-on suitcase that complies with airline regulations. Having a well-designed bag with compartments will help you stay organized and make the most of the limited space available.
3. Pack Versatile Clothing
Select clothing items that can be mixed and matched to create multiple outfits. Opt for lightweight, wrinkle-resistant fabrics that are suitable for various weather conditions. Remember to pack layers, as they can be easily added or removed depending on the temperature.
4. Minimize Toiletries
Rather than carrying full-sized toiletries, transfer your essentials into travel-sized containers. Also, consider purchasing toiletries at your destination to save space. Additionally, don't forget to pack a microfiber towel, as it is lightweight, dries quickly, and takes up minimal space.
5. Utilize Packing Cubes and Compression Bags
Packing cubes and compression bags are a traveler's best friend. They help maximize space, keep your belongings organized, and prevent wrinkles. Roll your clothes tightly and use the compression bags to squeeze out excess air, creating extra room in your bag.
6. Embrace the Minimalist Shoe Strategy
Shoes can be one of the heaviest items in your luggage. Minimize the number of pairs you bring by choosing versatile shoes suitable for different occasions. Wear your bulkiest pair and pack a lightweight pair that can be worn with multiple outfits.
7. Pack Multi-Functional Gear
When it comes to adventure travel, multi-functional gear is a game-changer. Invest in a lightweight and compact travel towel that can double as a picnic blanket or a scarf that can be used as a headband or a belt. These versatile items will save you space and add value to your trip.
8. Carry a Daypack
A daypack is essential for day trips and exploring your destination. Opt for a packable and lightweight daypack that can be easily folded and stored in your main bag when not in use. This way, you can keep your essentials with you while leaving the bulk behind.
9. Leave Room for Souvenirs
If you plan on bringing souvenirs back home, leave some extra space in your bag. Roll up a lightweight tote bag or packable backpack to use as an additional carry-on during your return journey.
10. Remember the Power of Packing Light
Lastly, remember the joy and freedom that comes with traveling light. The ability to move swiftly through crowded airports, navigate public transportation effortlessly, and explore without being weighed down is incomparable. Embrace the simplicity of packing light and let it enhance your overall travel experience.
Adventure Awaits: Master the Art of Packing Light for Unforgettable Journeys
With these essential packing tips in mind, you are now equipped to embark on your next adventure with ease and enthusiasm. Remember, traveling light is not about sacrificing comfort or style, but rather about prioritizing and being mindful of what you truly need. So, go ahead and pack smart, embrace the freedom of minimalism, and prepare for unforgettable journeys that will leave you with lasting memories. Happy travels!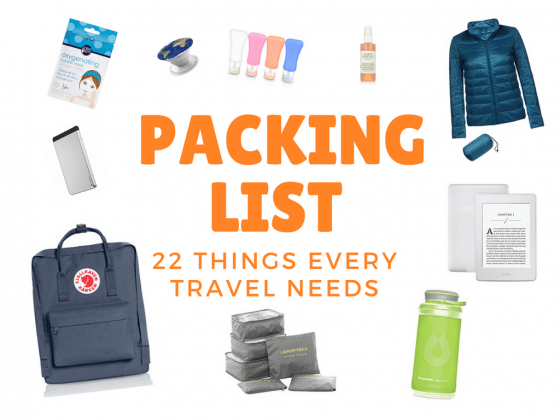 This article gives you tips on how to pack light and smart Consider the 123456 Rule One general guideline is to pack one hat two pairs of shoes three bottoms four tops short or longsleeve or outer layer five pairs of socks six pairs of underwear This should be enough to last you for two weeksSep 17 2021 8 min read When traveling your backpack is your home hansslegers Getty Images Traveling light is an essential step towards embracing the spontaneity of travel With a small pack you can travel on impulse sprinting down the platform to catch that departing train and leaping from boat to village bus without missing a beat1 Choose The Right Bag Deciding on the perfect bag is the first step toward minimalist travel The key is finding a bag that is both compact and versatile It should have
enough compartments to keep your belongings organized and be small enough to carry easily Remember the aim is to travel light without compromising on essentialsPacking light simply makes it easier to travel by reducing the effort it takes to move around Stairs cobbled streets and other terrain become easier to navigate Your back and feet wont hurt as much By packing minimalistically you can change locations much more easily and often13 December 2022 by Claudia Packing light is an art and you can master it too Not long ago my friend picked me up from the airport As soon as I got into her car she marveled at the size of my luggage I had been away for three weeks and traveled carryon onlyWhen packing for an international Adventure trip there are a few key things to remember for more tips read
How to Pack for Adventure Travel Go as light as possible You need less clothing than you think you do try to choose items that will do double duty whenever possible Learn more in How to Pack Light for Traveling1 Bundle your outfits We find its easier to pack outfits together Martha Villaroman family travel blogger of Go Places With Kids and mom of three tells SELF For example roll1 Multitask Everything that goes inside my bag must be serve multiple purposes whenever possible Each top should go with every bottom One warm coat removes the need for warm bulky shirts A rain jacket doubles as a running jacket One pair of sunglasses gets used for both running and casual wear
===OUTRO:===
Next time you prepare for an adventure, keep these essential packing tips in mind. By planning ahead, choosing the right bag, packing versatile clothing, and utilizing space-saving techniques, you can lighten your load and enjoy the benefits of traveling light. Say goodbye to unnecessary stress and hello to effortless exploration. Happy travels!